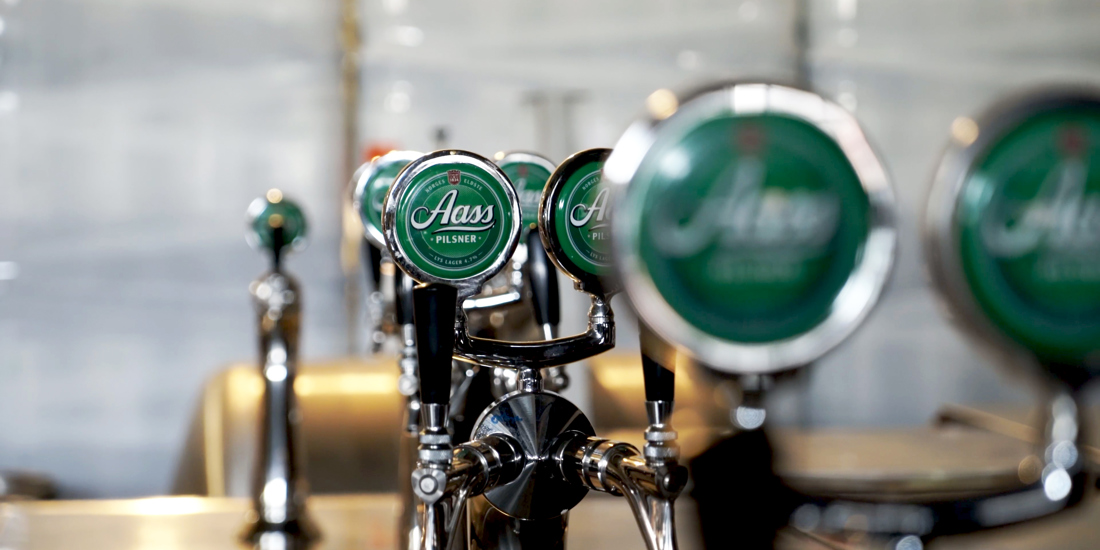 What? You are not allowed to do that?
The Norwegian beer market has a lot of limitations and traits that are often hard to understand. That means we are pretty used to explaining why products, packaging, marketing and the beer culture itself is configured in a certain way. On this page we try to clearify some of the regulatory and otherwise uncommon beer market characteristics that we have to deal with on a daily basis.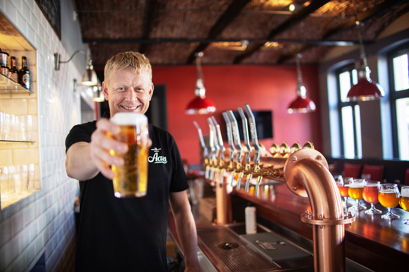 Rules, legislation and taxes
The Norwegian rules and legislation regarding alcohol is among the strictest in the world. The alcohol tax is very high and to sell alcohol you need a sales permit either for on-trade or off-trade. You can not combine the two. The sales tax is also calculated on top of the alcohol tax. 
The legal age for drinking alcohol is 18 years for beer, wine and distilled products up to 21 % ABV. Then the legal age for drinking liquor, and other products above 21 % ABV, is 20 years.
Grocery shops are only permitted to selling alcohol up to 4.7 % ABV. Above that threshold, there is a state controlled monopoly with liquor stores that is highly regulated. There is also restrictions on opening hours for alcohol sales.
The alcohol limit for driving is 0.02. This means the market for non-alcoholic beers are strong, defined in Norway as up to 0.7 % ABV. Most breweries also have a lot of beers in the 4.5-4.7 % ABV range, because it can be sold in grocery stores. It is not allowed to sell products with alcohol in kiosk, petrol stations or similar type of outlets.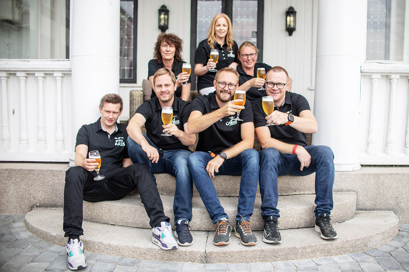 The marketing department at Aass brewery have one of the tougher tasks in the brewery world because of strickt marketing legislation.
Marketing restrictions
Basically marketing of alcoholic products above 0.7 % ABV towards the Norwegian consumer is not allowed. Even marketing non-alcoholic products with the same logo as alcoholic products are not allowed. There is also restrictions on campaign pricing in both the on-trade and off-trade markets. We have some exceptions like having a point of sale medallion on draft equipment, but the limitations are affecting everything we do. In the B2B market there are not limitations, but this means we do not have the same amount of marketing material breweries in other countries have.
Other marketing measures such as packaging design, tour & tastings and PR become that much more important on a daily basis for us.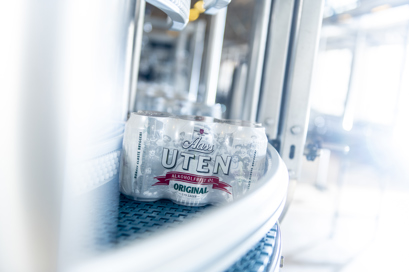 Packaging and delivery
Our packaging is developed first and foremost to be efficient in production and distribution. The Norwegian distribution system is very developed and whole sellers, warehouses, product information systems and standardization are at a very high level. It has to be. The Norwegian market have fewer consumers, scattered around a pretty large country, than a lot of major cities in lager countries. 
The preferred delivery unit from Aass Brewery for off-trade sales is 0.33 or 0.5 can in plastic shrink, delivered in tray on EURO pallet. It is the most efficient packaging and most commonly used for the Norwegian market. We also provide 0.33 glass bottles in tray wrapped in plastic on EURO Pallet.
In Norway the recycling system is well developed and we have the highest rate of recycling of cans in the world, because of a refund system as a joint venture between retailers and suppliers. Both cardboard and plastics are also collected for recycling at the consumers housing, as long as it is sorted into separate materials. 
For on-trade sales, most volume are sold as draft beer from kegs. Locally we distribute by tank truck. For the rest of the country we deliver in stackable EURO norm steel kegs with G coupler. The steelkegs needs CO2 for pushing the beer. We can also deliver as Petainer with G coupler and keykegs with keykeg coupler. Keykegs do only need air compressor. 
If you want to know our packaging configuration, please see the bottom information segment on each product in our product information page: